LA BELLE OTERO

 
Seats 2
Named after the famous Belle Epoque singer-dancer-courtesan. Story goes that Serge Gainsbourg met Jane Birkin here… Truly, madly deeply… on the menu here is romance, romance and more romance.
QUAI AUX FLEURS
Seats 2 
The naughtiest of Salons, with its darling bench and sweet atmosphere. A small space for true love!
LES SÉNATEURS
Seats 6 
Famous for its mirrors with the signatures of its "guardian cocottes" etched by diamonds, Les Sénateurs is one of the Maison's most popular Salons. Legend has it that a secret passage lays behind its doors…
LES ANGES
Seats 4 
Tucked away from the hustle and bustle of the Maison, its other name is the "Salon de la Grande Dame" – a reference to the famous Veuve Clicquot bottle.

LE SALON CHINOIS
Seats 4 
A name that evokes this Salon's splendid oriental fresco. With its connecting private side room, this Salon is the perfect setting for a clandestine aperitif. 
LES AMOURS

 
Seats 8
With its gorgeous banquette, this space is ideal for a small group of friends seeking conviviality and intimacy. We relish in its splendor, we whoop and holler, we giggle – welcome to the Salon of spirit! 
VICTOR HUGO
Seats 10 
The great French writer had his own routine here; at snack time, he would entertain his grandson over hot chocolate, madeleines, and other sweets. Adorned with mirrors, this Salon is made for reminiscing. 
LA BOUSSOLE
Seats 15  (single table)
A banquet room designed for celebrating with family and friends. Dripping in elegance with its Cordoba leather inlays (the Lapérouse corridor signature) and stunning marble fireplace. 
LE SALON DORÉ
Seats 22 (single table)
Situated on the mezzanine level, this Salon – the oldest room in the house – follows the style and volumes of its period, giving it the typical charm of a Parisian home. A magic atmosphere that transports invitees on a journey to another era, complete with candles and the lights of the Seine reflecting on vintage mirrors.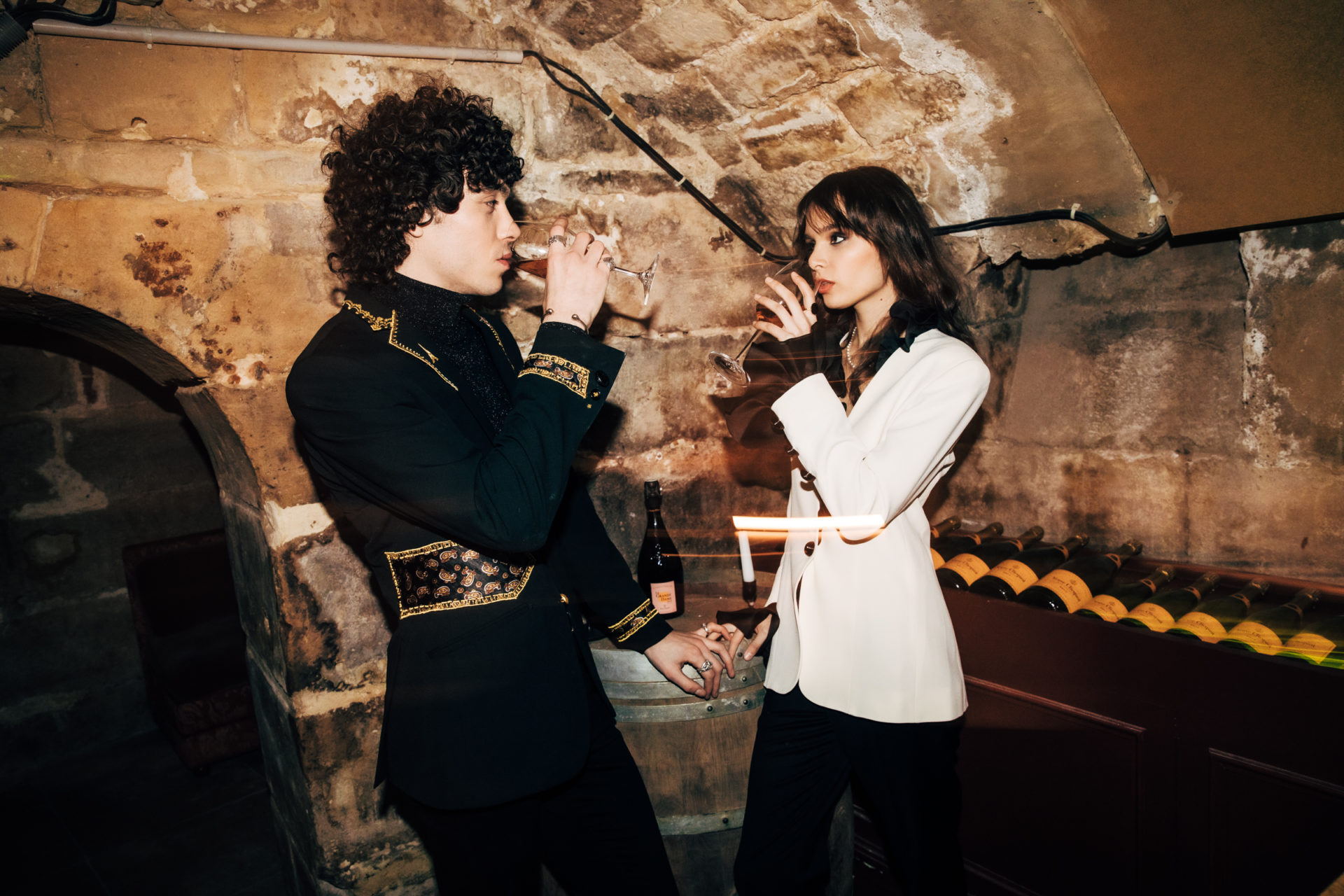 L'ASTROLABE
Seats 30 (single table)
The largest (and the most prestigious of all). On the ceiling, a large world map evokes the epic journeys of famous navigator Lapérouse; gold trim and Pierre Frey draperies add to this Salon's cachet. Plus, there's the option to organize a bespoke cocktail – anything is possible at the Astrolabe!